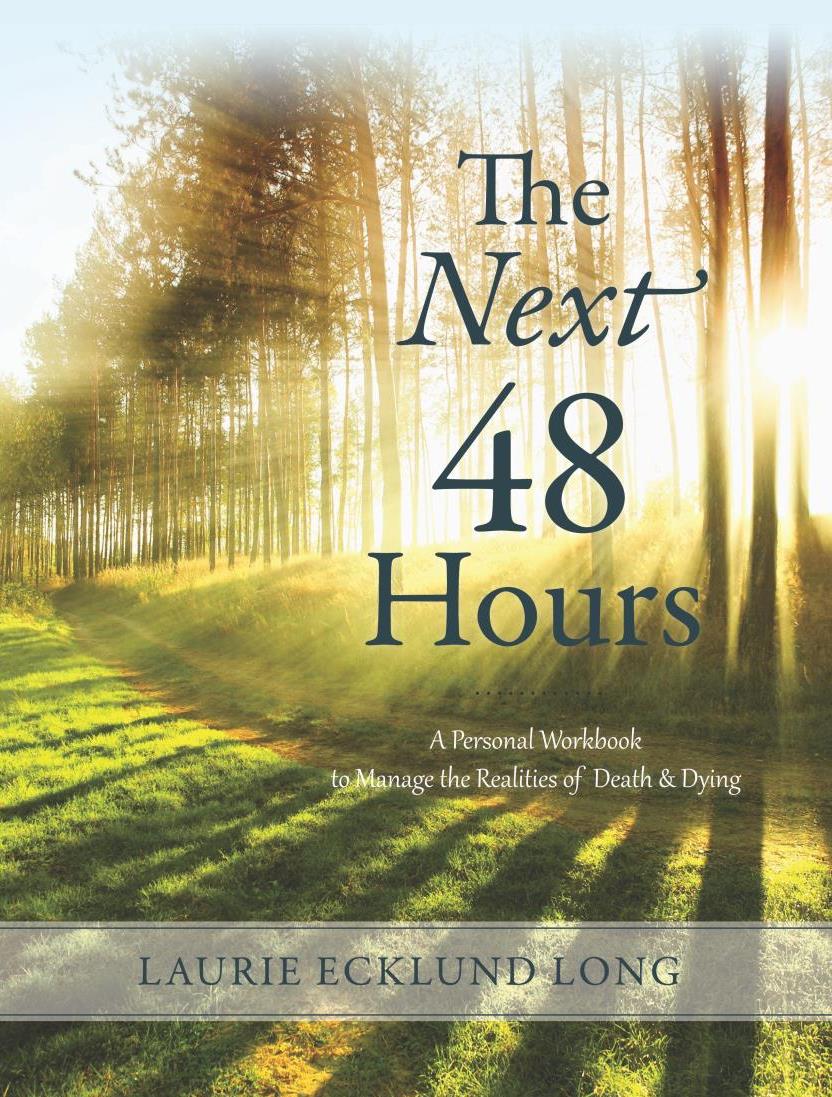 The Next 48 Hours
$10.00 price excluding tax
48 Hours is the average time it takes to prepare for a funeral after a loved one dies. This workbook is a valuable resource for people who have not given much, or any thought to the financial and emotional costs relating to personal loss.   In fact, most people totally ignore end-of-life issues until it's too late.
Description
Author, Laurie Ecklund Long faced the loss of twelve family members and close friends within five years.   Now she has taken her personal experience and created a workbook that will walk you through the 48 hours that she and her family experienced after the death of her father. It was literally like planning a wedding in 48 hours!
The forms that are included and the research she provides will offer a way for you to be prepared at a time when you need it the most, and possibly expect it the least.